In this article we will show you how to quickly create your first widget.
More detailed explanation on how to modify and adjust the widget to match your website style and needs you can find here:
STEP 1. Click on Create.
STEP 2. Click on Widgets
STEP 3. You will see the Widgets Menu where you store all your widgets templates. In the upper left corner find NEW WIDGET card, type in the name for your new widget and click on Create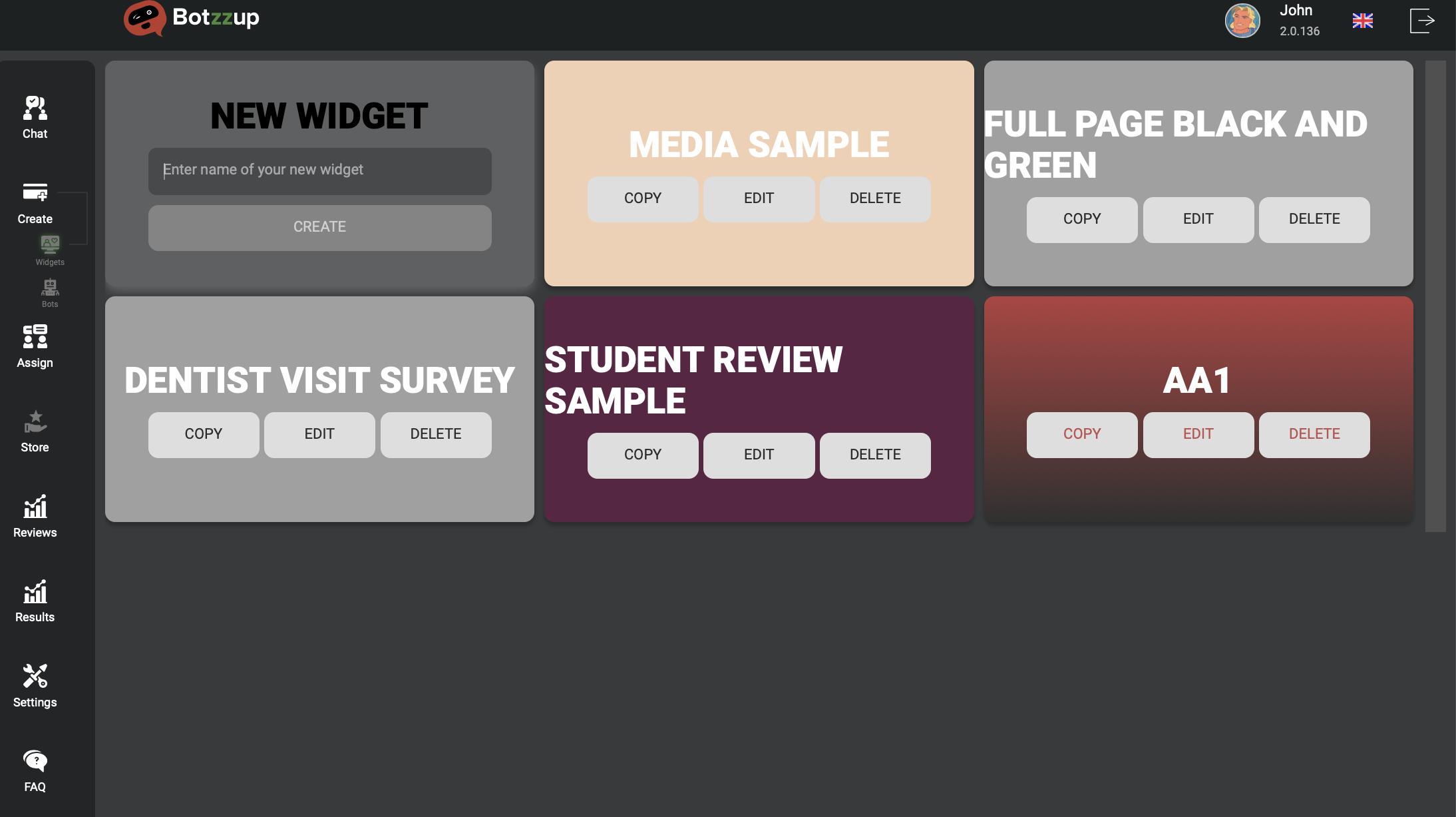 STEP 4. Click on widgets, then open Widget Settings Menu
STEP 5. In the Widget Menu choose from any templates. (let's say "red")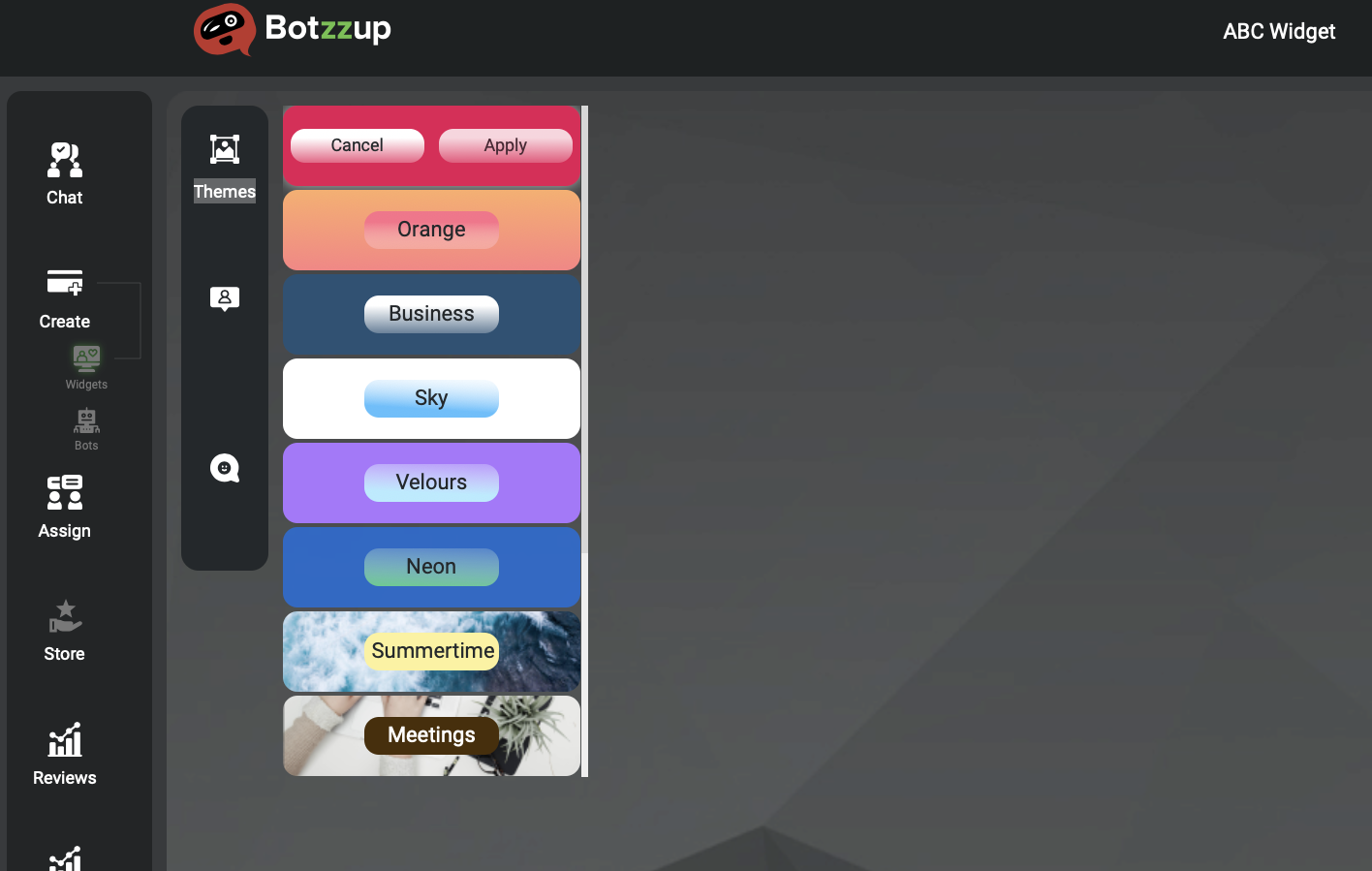 STEP 6. You can play with the settings (more on that read here) and in the lower right corner you can see Preview Mode: all the changes you apply, any style, color, font etc you choose - you can watch those changes there.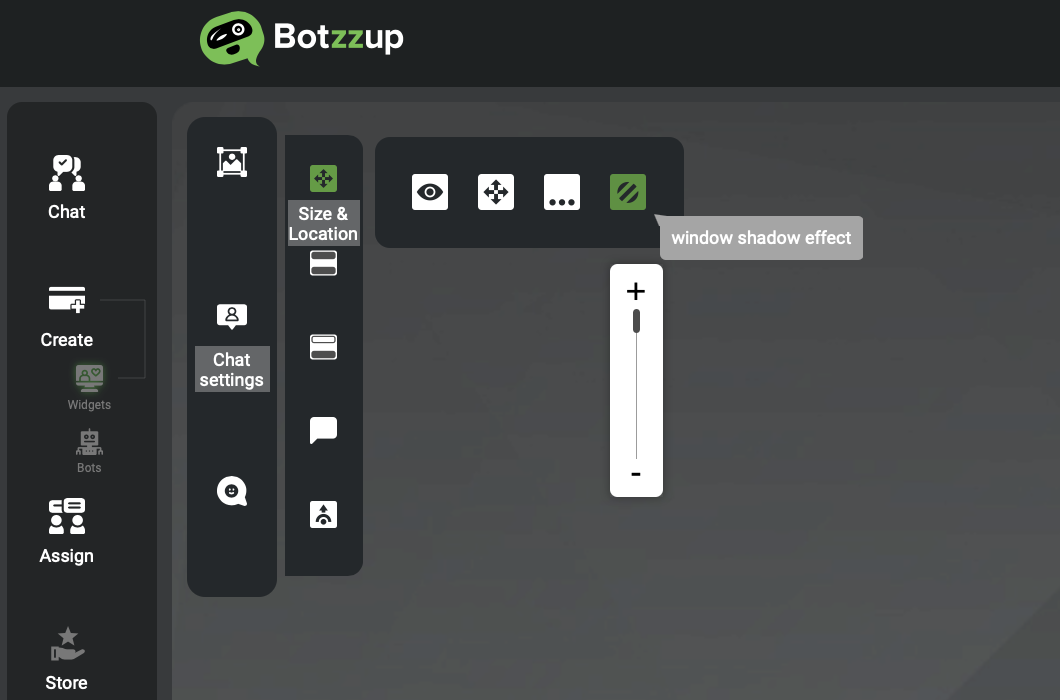 STEP 7. Click Save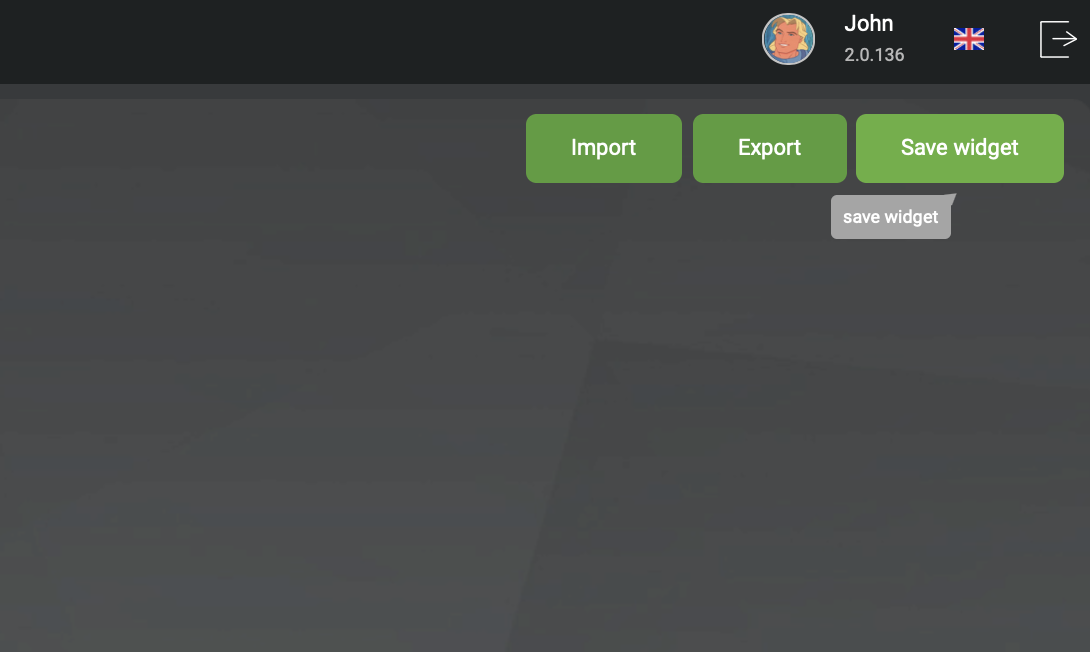 CONGRATULATIONS!! You created your first widget.
next: Create your first bot