Botzzup is a great tool to generate reviews on Google, Facebook and also to collect reviews and show the on your website.

Step 1.

Click on Reveiws in the main menu. First time you will see the table to find and add your business. The business should have business listing in Google My Business, Yelp, Facebook etc. For Yelp you will need to type in your zip code first.
After your business shows up in the table choose the service you need: Google, Yelp, etc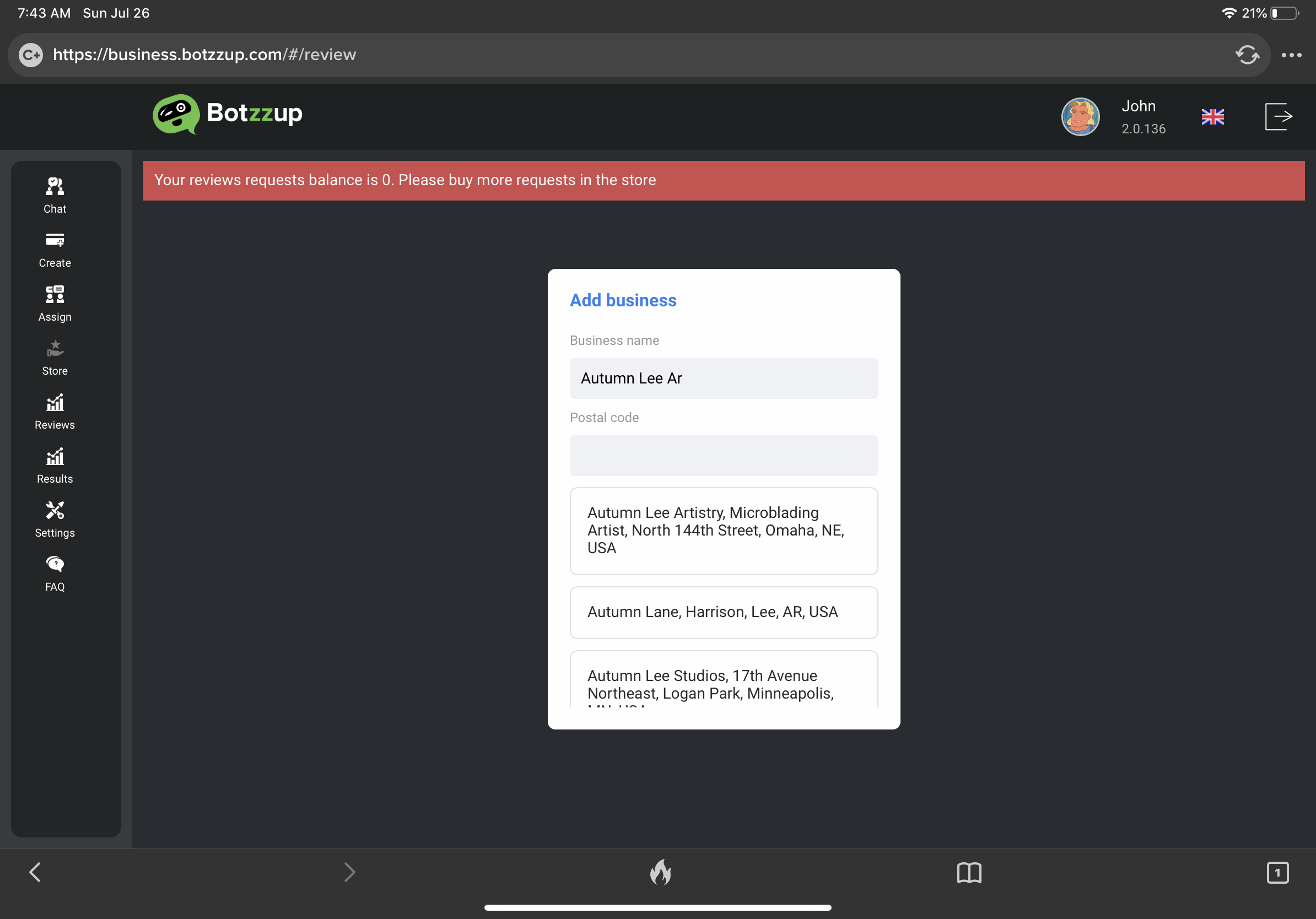 Step 2.
Refresh the page. You will see your 5 most relevant reviews to be shown on the dashboard.
Step 3.
Click Send Reviews Request button - green button at the top of the screen

Step 4.
Choose Reviews Settings: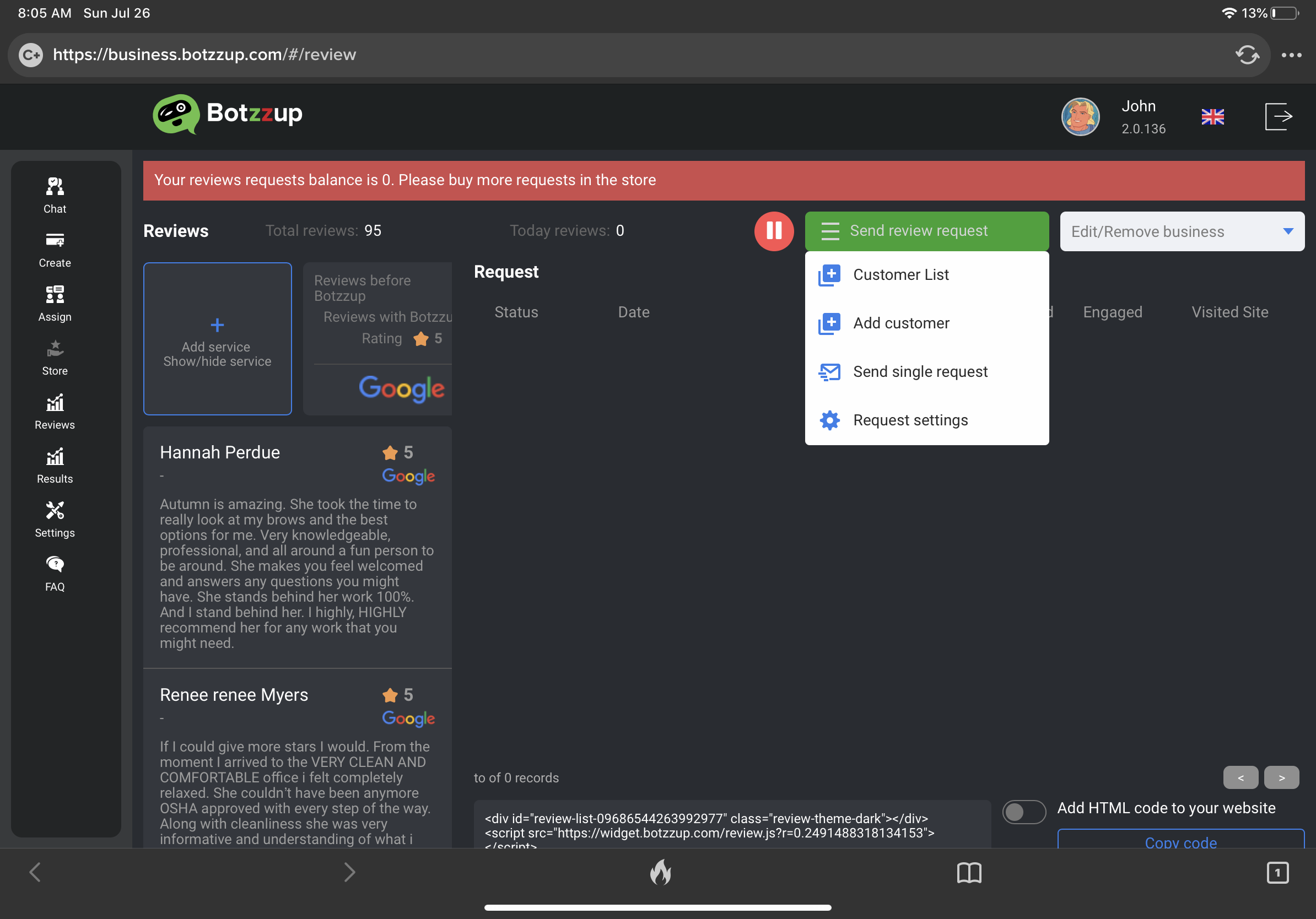 Step 5.
In Reviews Settings: type in the text you would like your clients to see in the SMS messages they will receive. Please note that Botzzup will automatically adds the address line with the name of your business. The text cannot be longer than 80 characters.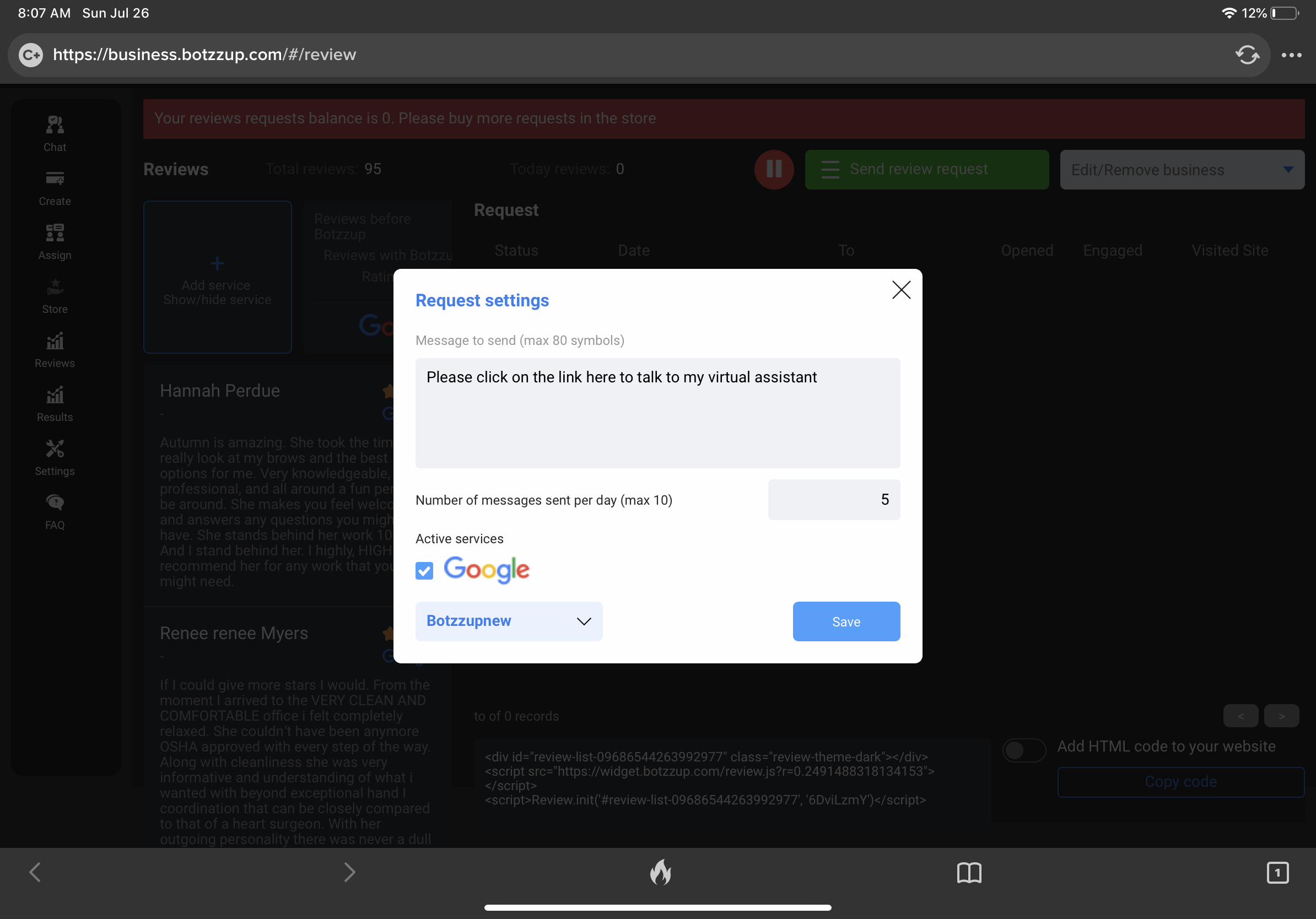 .
Step 6.
Choose the "botzzup" (combo of widget, bot and agent) in the lower left corner of the Reviews Setting menu.
Also choose number of requests sent per day. We recommend - five.
Check the service you would like ask your clients to leave a review for. (NOTE: due to Yelp guidelines, reviews request function is disabled for Yelp).
SAVE the Settings.
Step 7.
Now you can send reviews in the manual or automatic mode.
Please click on Send Reviews Requests. For manual - click Send Single Request: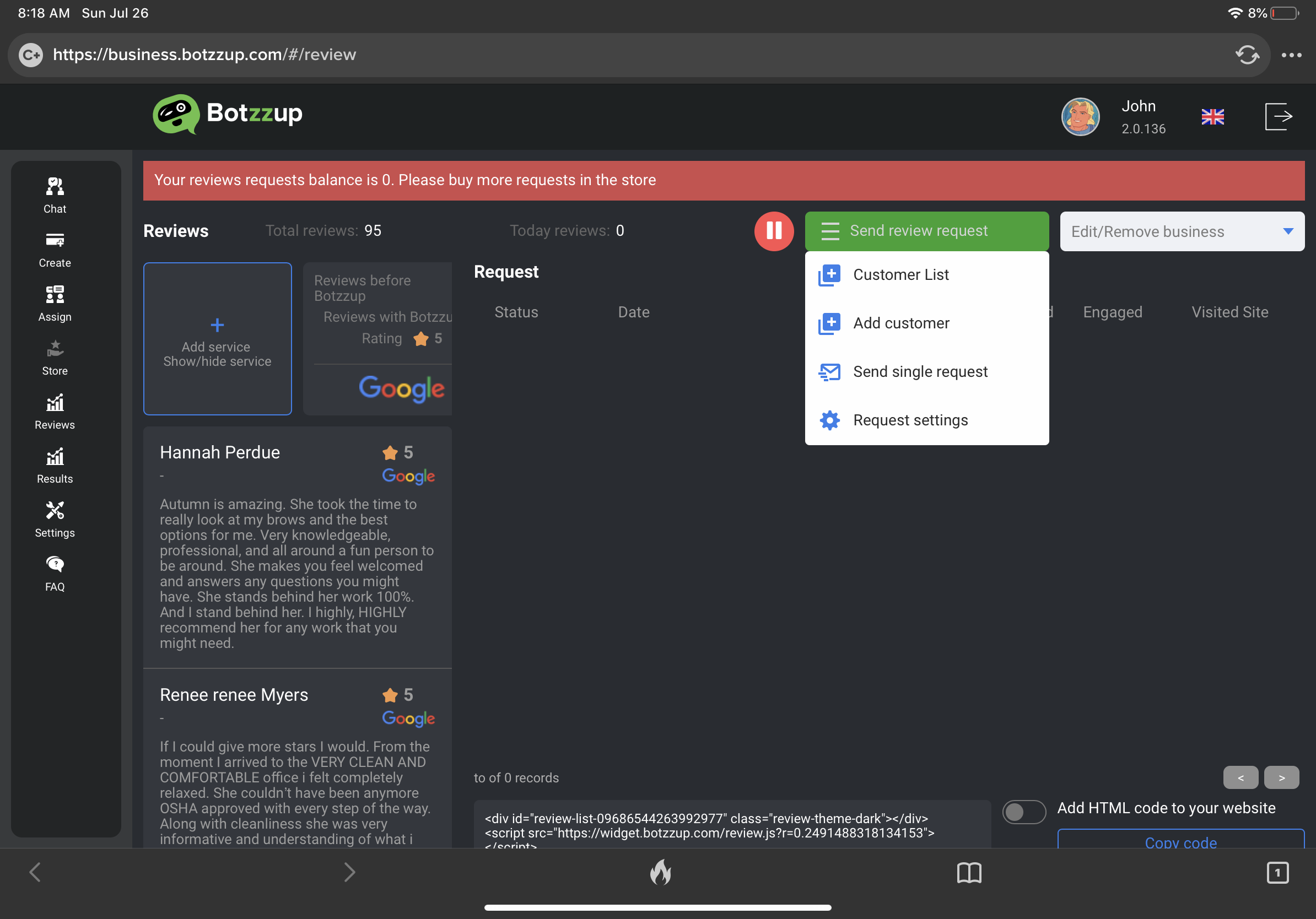 Fill in the client's name and either email or phone number, or both - depending how you would like the request to be sent:
NOTE THAT YOU SHOULD OBTAIN CLIENTS PERMISSION TO SEND TEXT MESSAGES and emails. YOU ALSO NOT ALLOWED TO TEXT YOUR CLIENTS OUTSIDE NORMAL WORKING HOURS!

Step 8.
Hit SEND. First time we recommend to send the request to yourself.


Please note that you should have reviews requests credits. You can buy them in the store or get them through our referral program in the Settings>Invite Friends section.

To send requests in automatic mode you need to upload you customer list in .CSV or .XLS format. It needs to contain names, emails and/or phone numbers. You can uncheck boxes if you don't want some people on the list to receive the requests or delete them by clicking the cross in the end of the line.
You can also PAUSE/RESUME your campaign by hitting round PAUSE/PLAY button to the left of the Send Reviews Request button at the top of reviews screen.